Precision Powder Coating, Santa Ana CA
A high volume powder coating business was seeing thousands of dollars per month going to their energy needs. With limited areas to place solar, the team at Solar Energy Builders had to get creative to get the most use of available spaces to satisfy even half of their energy needs.
We utilized a combination of fixed tilt and reverse tilt racking on the roof of their metal building, and a solar canopy, solar carport over their product storage area to deliver an 85.5kW solar system and 150,000kWh/Yr. of clean energy supplying 50% of their energy needs. Solar Energy Builders only sells you panels that will provide a great return on investment rather than stuff your property full with panels that do not see the sun.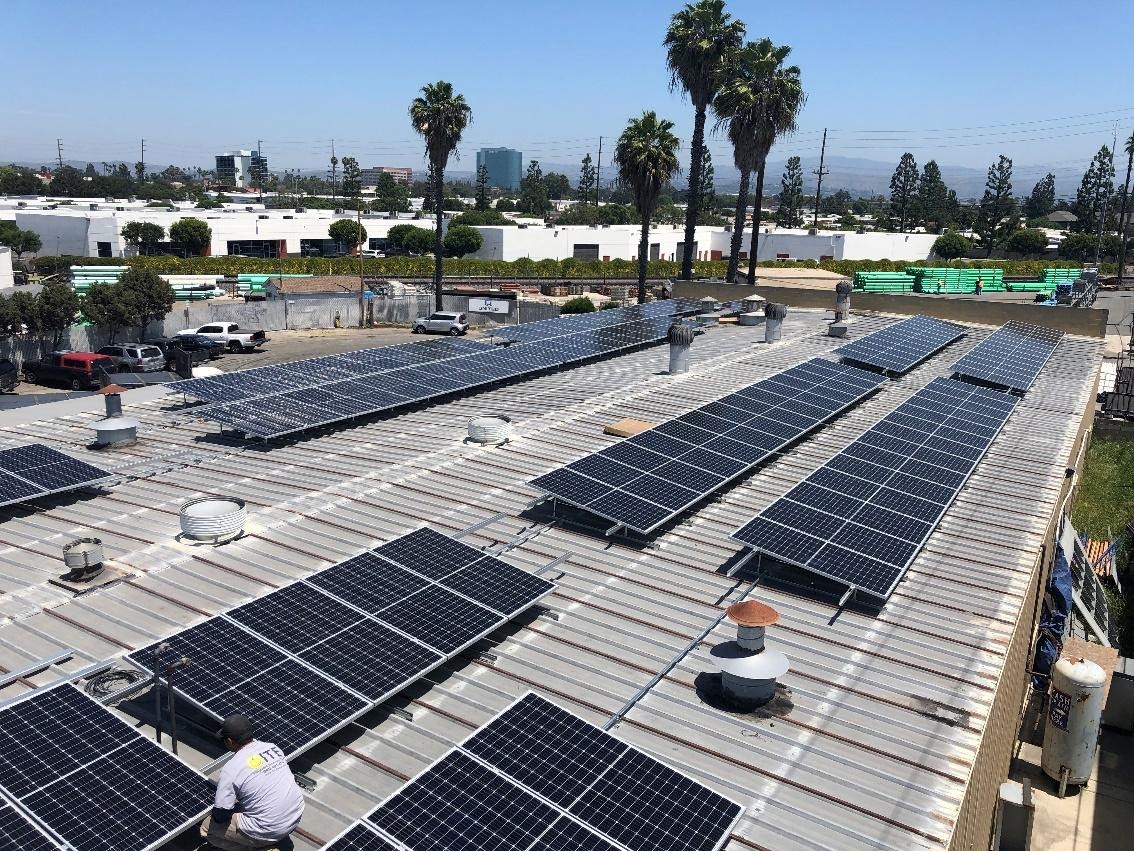 Project Specifications
System Type:
Combination Fixed tilt Roof-Top, and Solar Canopy
System Size:
85.5kW
Average 30/Yr. kWh Costs with Solar:
$0.022
Customer Testimonial
"Our solar system looks and works great. We run multiple work shifts and the added daytime shade and nighttime lighting in our storage yard from our new solar canopy is a real bonus.
Solar Energy Builders took care of everything, kept us informed throughout the process, and we recommend you call them to see if solar is an option for your business."
Nathan Rainey
Precision Powder Coatings