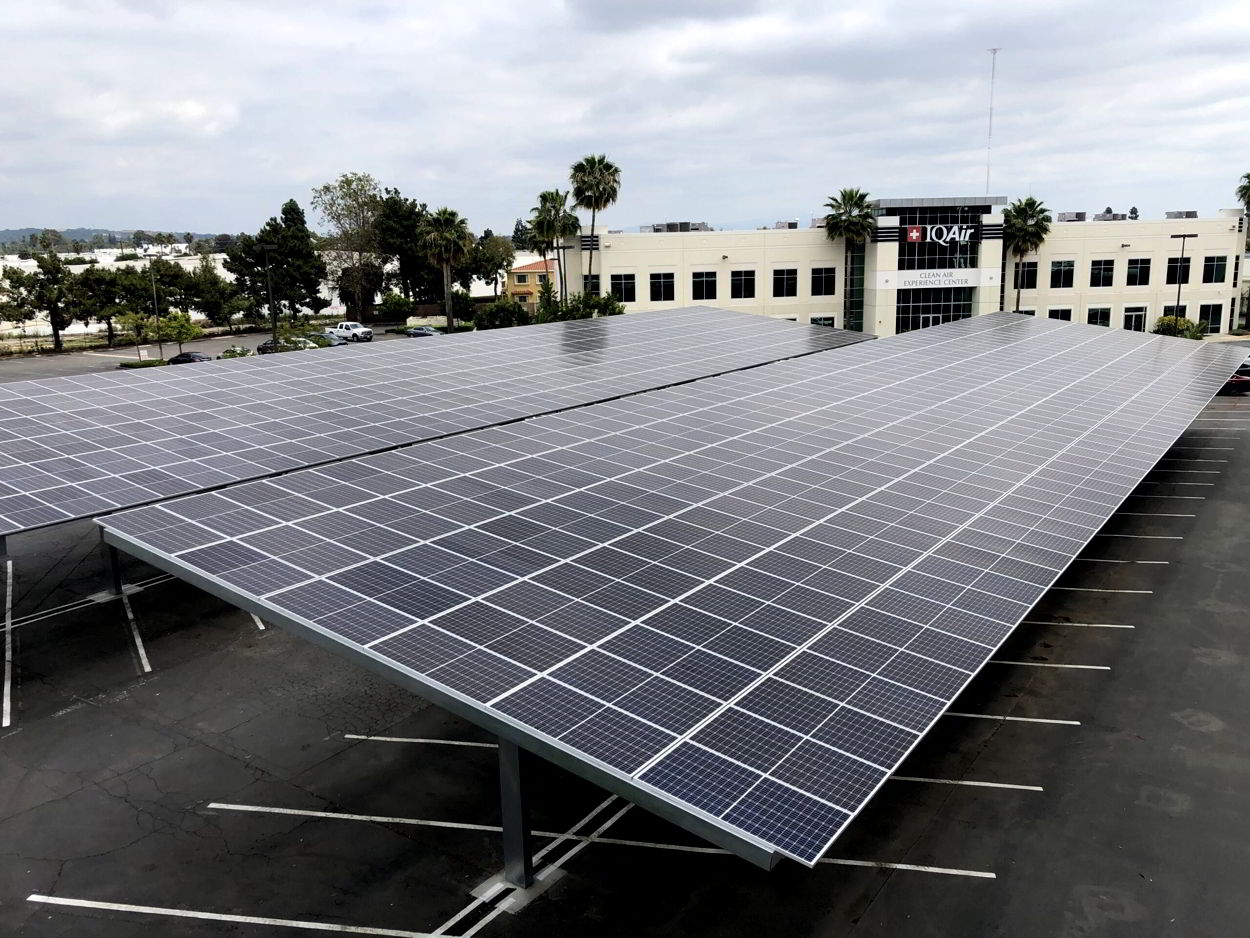 Solar carports and solar canopies are overhead structures built to cover any outdoor space and are covered with solar panels. These structures are ideal for businesses and homeowners and can be built to accommodate virtually any open space. Our solar canopies are most popularly used to cover parking, storage, loading, and patios areas since these outdoor spaces offer the most value by bringing shade and weather coverage. Most importantly, these solar canopies produce just as much, if not more, solar energy than a traditional solar roof system would.
+Show More
In fact, solar carports and solar canopies are quickly becoming one of the most requested solar installations across the country because of their immense energy potential and flexibility. Unlike a traditional roof or ground mounted system, these solar canopies have fewer space limitations and can be easily built to maximize your solar production. The beauty of these systems is that they allow us to create, from ground zero, the most optimal system for capturing the suns ray's rather than having to work around a pre-existing space not designed specifically for solar energy production. And by removing obstacles like space limitations and sub-optimal roof angling, your customized solar canopies can work more efficiently to capture the savings you truly want.
Our Carport & Canopy Designs 
Carports and canopies generate a ton of value for both your solar system and your property value. Our carport and canopy designs are engineered to fit almost any space, while our unparalleled craftsmanship ensures the systems are aesthetically pleasing.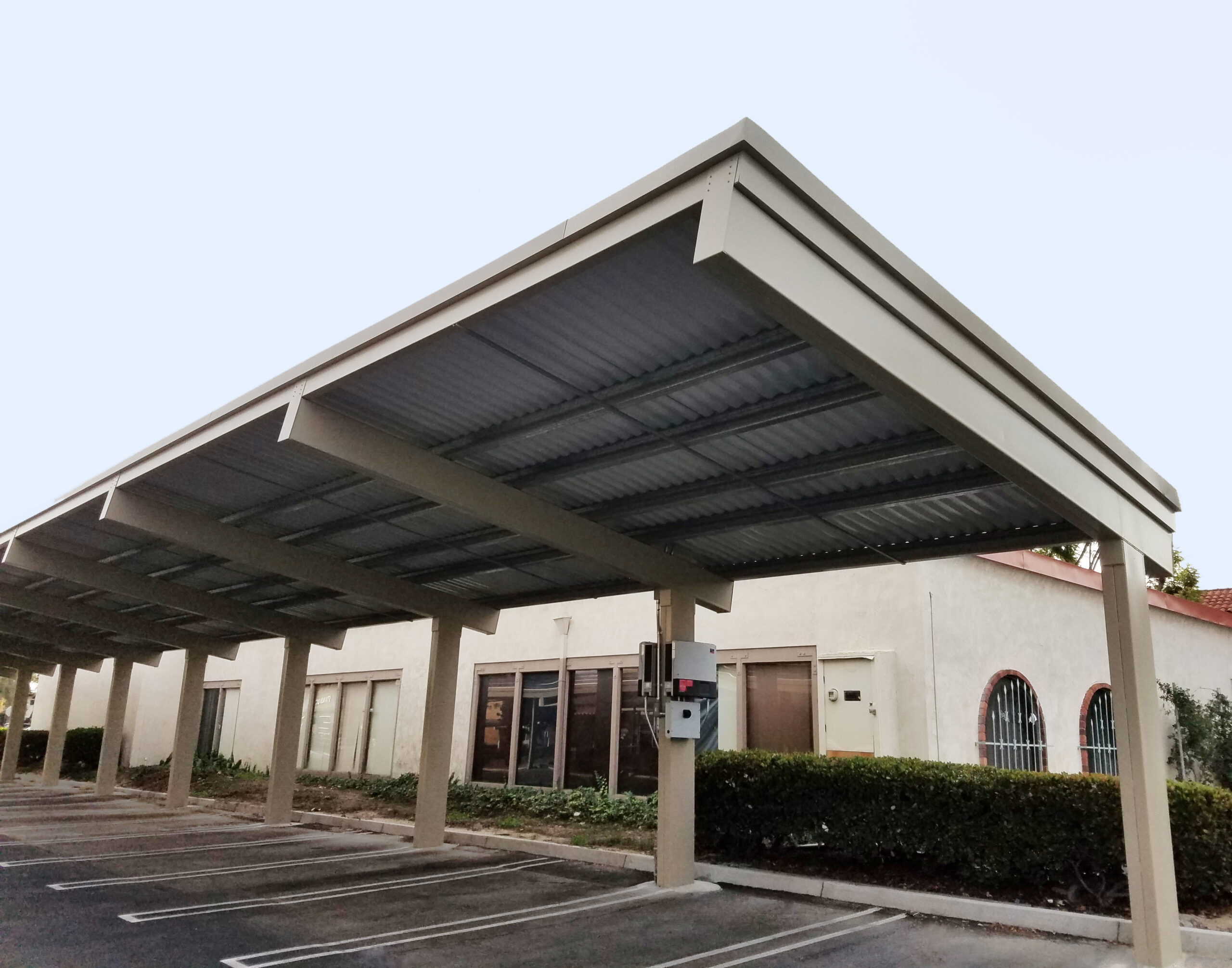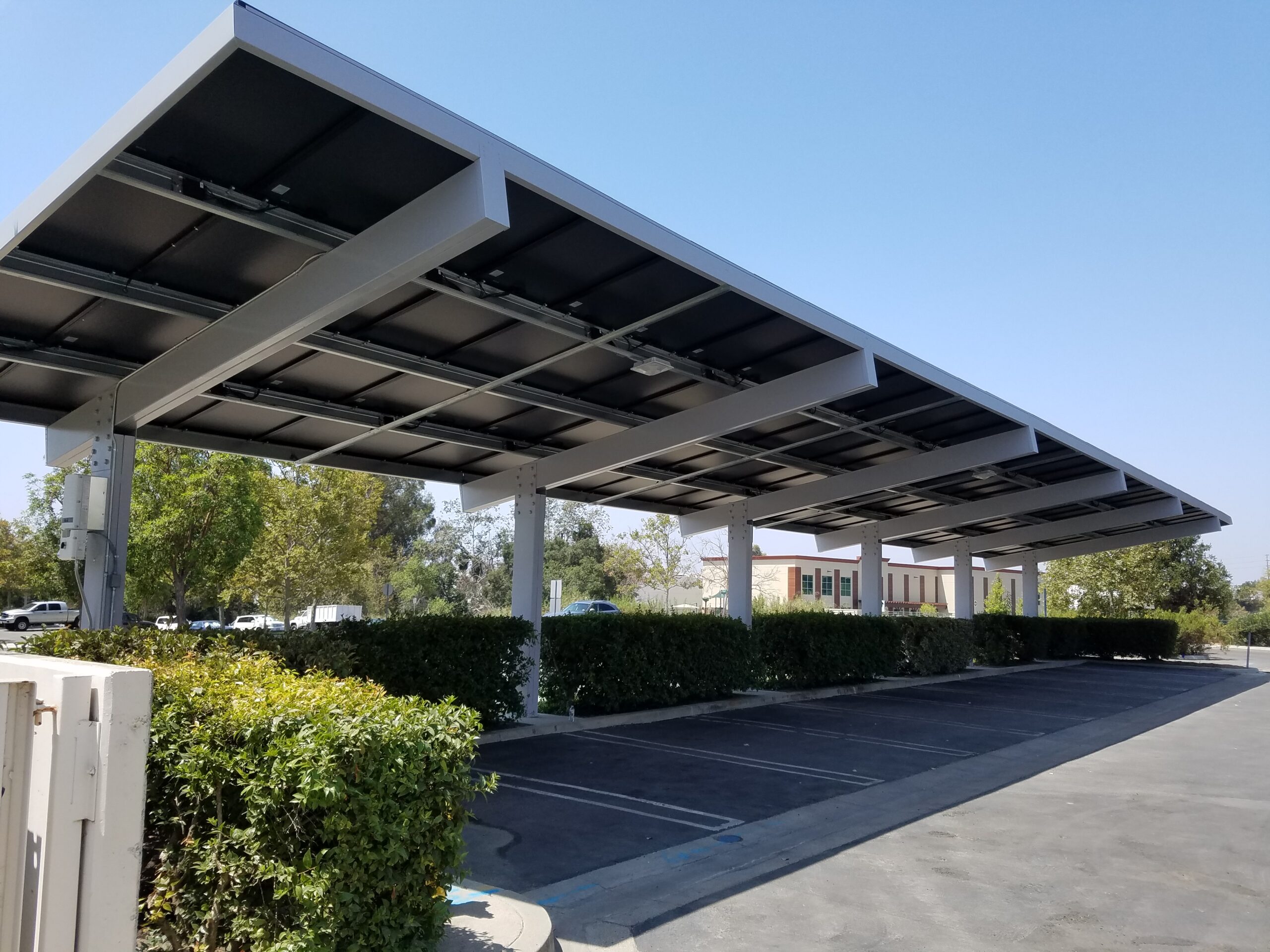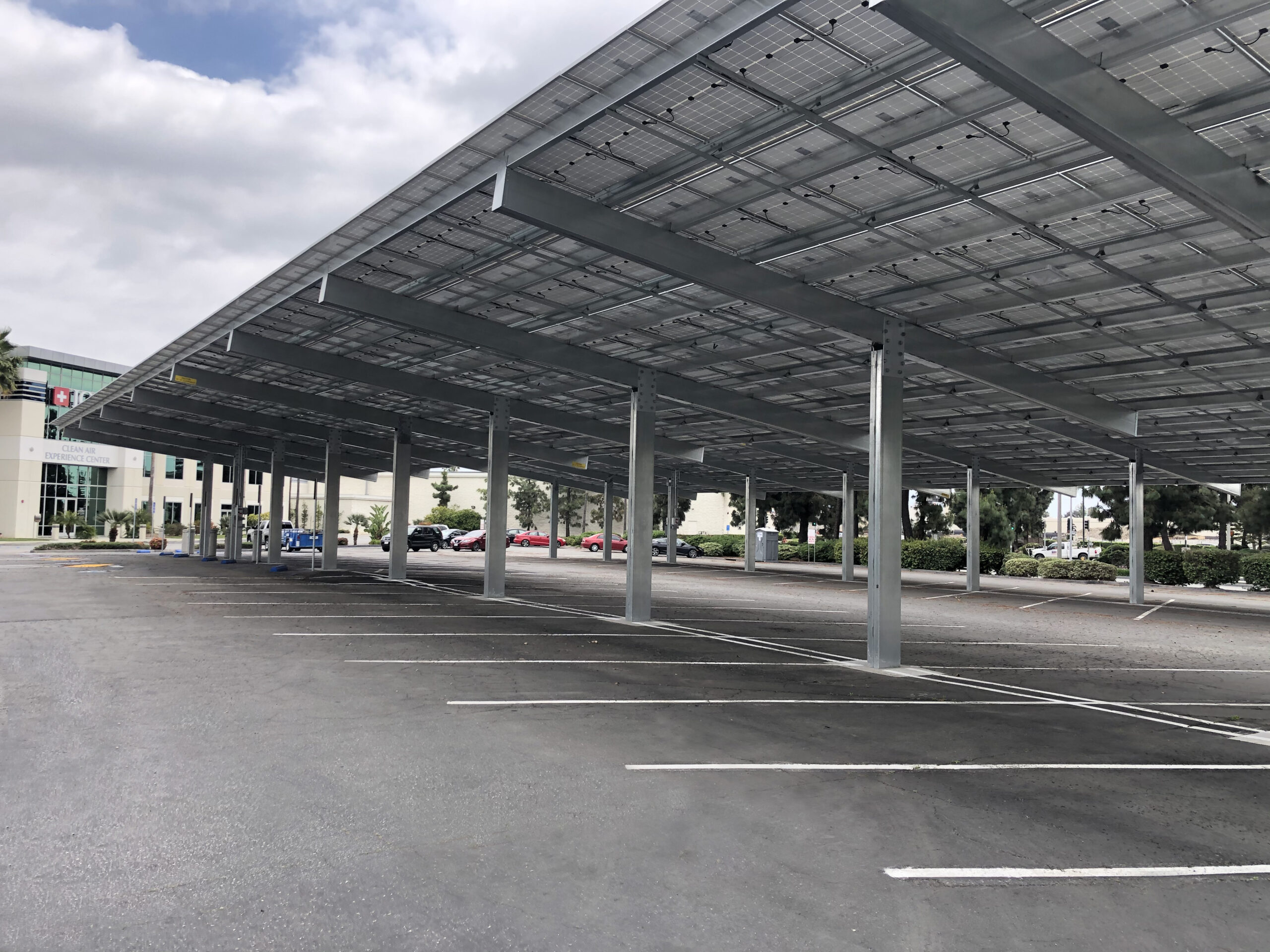 T Frame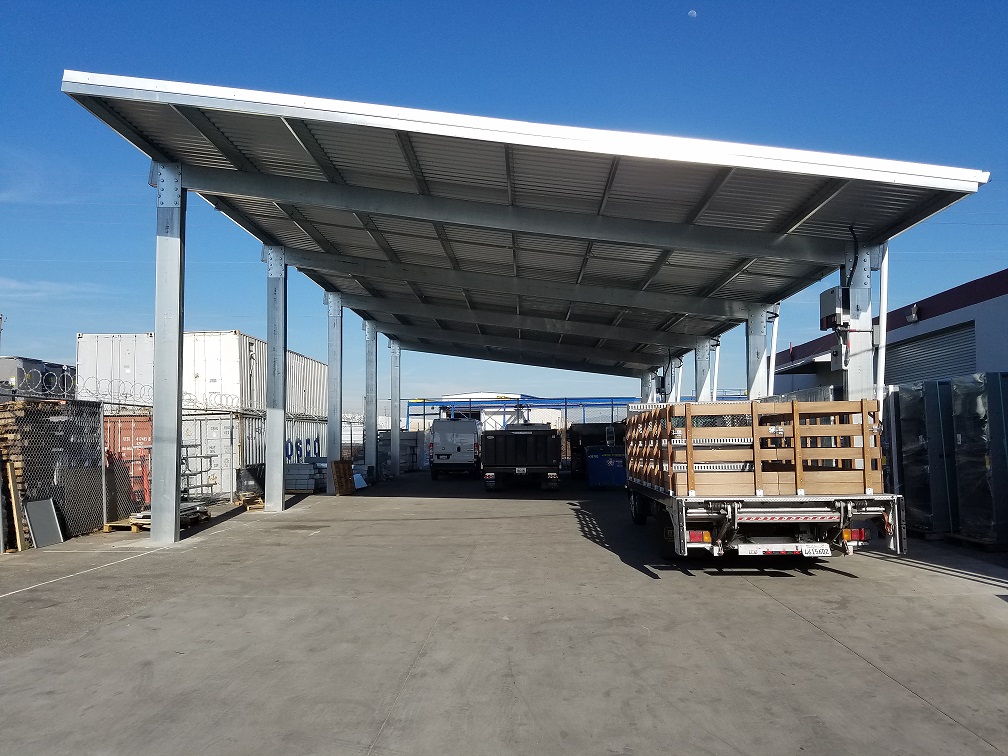 DBL Column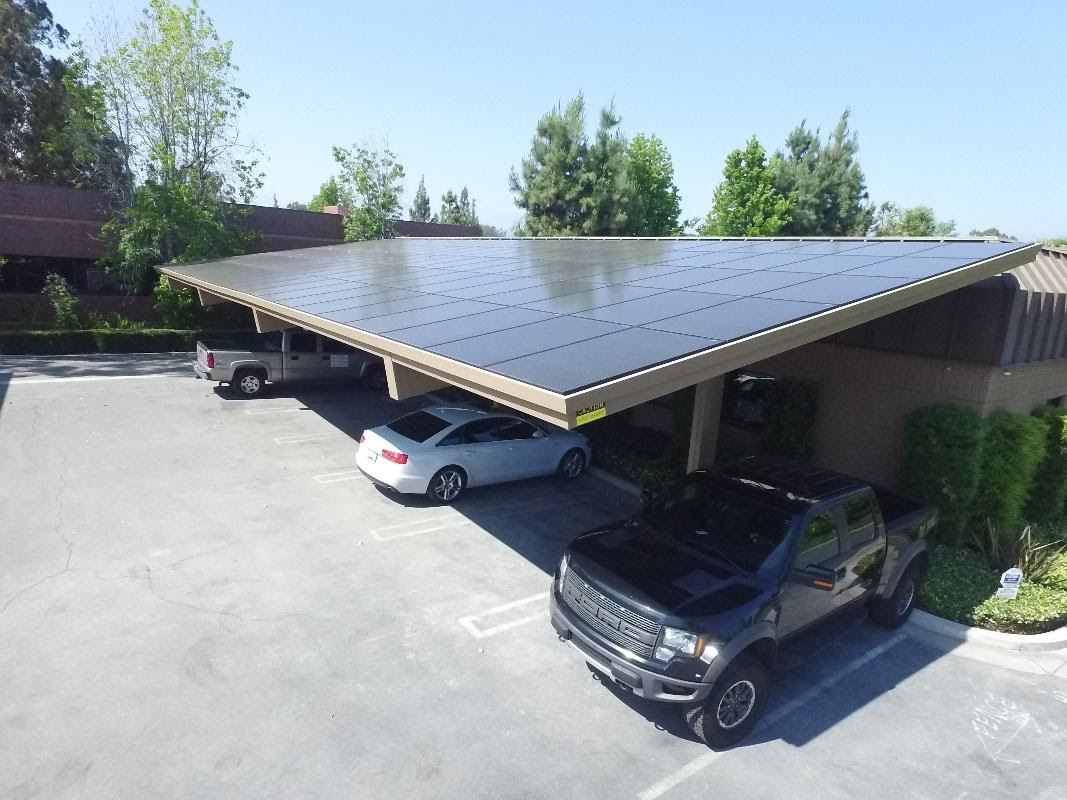 How Do Solar Carports and Solar Canopies Work?
Our solar carports and solar canopies are built using only the highest grade materials and American made solar panels available. The systems consist of solar panels, an inverter (which converts sun energy into electricity), and a metering system to monitor the amount of energy made and used. Most systems are angled either 10 degrees south or west to capture the most sunlight, and with modern day photovoltaic cells and SoCal weather patterns, most canopies and carports are able to produce enough stored energy to offset energy use well past sunset. This solar energy can be used to power HVAC systems, lights, computers, and other electrical devices being used to reduce electricity bills. 
+Show More
Another great bonus to solar carports is the increased shade coverage which keeps cars nice and cool throughout even the hottest afternoons while also protecting them from further weathering. This aspect keeps customers, tenants, and owners happy alike. Moreover, each of our solar carports and solar canopies are compatible with EV charging stations which also works to increase the value of your investment.
Commercial projects often require carports or truck ports capable of shading parking or loading areas while homeowners opt for single space carports or backyard patio canopies. In either case, the systems are similar in function while the design varies according to what each customer prefers. Our expert teams are trained and skilled at constructing certified and seismically safe carports and canopies. 
We buy our materials factory direct and do our own installations, leaving out the middleman to secure the best prices for the best quality solar carports and solar canopies.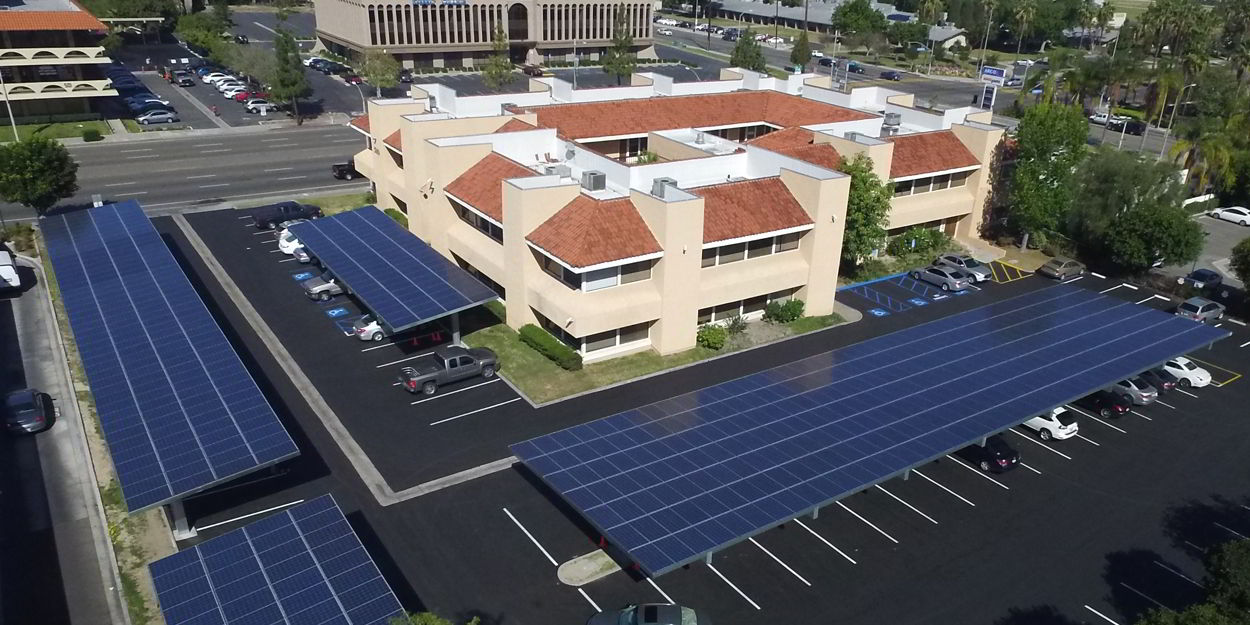 Why Our Clients Love Them
We were among the first solar companies in Southern California to begin building solar carports and solar canopies and have quickly become the leader in this field. Something that set us apart from the start was our large commercial clientele. By initially focusing on building commercial sized solar carports and solar canopies we have mastered complex carport and canopies solutions.
+Show More
We buy our materials factory direct and do our own installations, leaving out the middleman to secure the best prices for the best quality. Not only do our systems reliably produce large energy outputs but our architecturally pleasing designs also help boost property value. Our full time project management ensures the installation process is as seamless and stress free as possible for our amazing clients. The Solar Energy Builders guarantee is to build solar carports and solar canopies worth your time and money.


What Makes Us Different
Proven solar solutions, energy management technologies and installation  

In-house design to ensure architecturally pleasing systems like our solar carports

Unparalleled craftsmanship for all solar carports and roof-top systems

Exceptional Value
With a roof-top system or solar carports, you convert thousands, and even millions, of dollars' of solar energy into usable power – but just how much:
On Average, Every 180 Sq. Ft. of Solar (about the size of a parking space) Provides:
$480 per year in utility cost savings
$3,800 in increased property value
$2,000 in Federal Tax credits
Your solar investment allows you take immediate control, and predictability, of your long-term energy costs giving you peace of mind.